2019 Graduate and Year Out Application Deadline
---
Applications for our 2019 Graduate and Year Out opportunities close on 31st December 2018 – please submit your CV and covering letter as soon as possible.
Baily Garner Sponsor Homes 2018
---
We are delighted to have sponsored the Homes 2018 event at London's Olympia and take part in two well attended sessions – Managing Partner Andy Tookey, co-author of The Housing Forum's "Stopping Building Failures" report, joined a panel examining the findings of this best practice guide, whilst  Andrew Little and John Milner's presentation "MMC: Tipping Point or False Dawn" produced a lively question and answer session at this successful two day event.
We're Cyber Essential Plus Accredited
---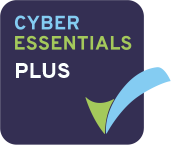 After taking significant steps towards protecting our online systems to achieve Cyber Essential accreditation earlier this year, following a recent audit we are delighted that we have now successfully completed and been awarded Cyber Essential PLUS accreditation. The 'PLUS' accreditation means that, as well as our IT procedures and process complying with the standard, "at the time of testing, our defences were assessed as satisfactory against commodity based cyber-attack". This is a great achievement which we are very proud of – huge thanks go to our IT Department for their hard work in achieving this.
Attending your University Careers Fair?
---
Autumn is always a busy period for university careers fairs – we've been travelling across the country talking to students about our Year Out and Graduate opportunities and have received some great feedback so far from Anglia Ruskin, Oxford Brookes and Nottingham Trent universities.
Here's where you will find us in the next few weeks:
Wednesday 7 November: 
Brighton University and Sussex University (come and say hello to Os Kamil and Kayhan Rasit)
Sheffield Hallam University (Peter Fisher will be answering your questions)
Birmingham City University (come and say hello to Laura Ward)
Tuesday 13 November: 
University of Reading (Meet Zach and Dilraj on Stand 17 between 11 am and 2 pm)
Tuesday 20 November: 
South Bank University (Dan Brownlee and Rob Tyler are teaming up for this event).
Check here as more dates are added.
Congratulations to our New Associate Partner Os
---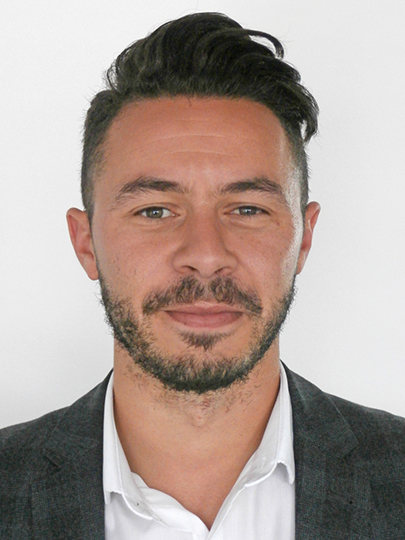 We are delighted to announce that Os Kamil joins the partnership as an Associate Partner, effective from 1st November 2018.
Many congratulations on a well deserved promotion Os!
BG Quality Summit – BG's Commitment to the Quality Agenda
---
Baily Garner held its first Quality Summit on Friday 5th October.
Around 120 technical staff took part in a day led by our Partners and dedicated to identifying what more Baily Garner can do to drive forward the Quality Agenda in Construction.
Baily Garner Quality Summit
---
Baily Garner fully support the Quality in Construction agenda and on Friday 5th October will be holding its own one day Quality Summit for all its technical staff as part of our drive to make our own difference in this area.
We will be looking specifically at topics that contribute to the overall quality of buildings and project management such as
pre-contract considerations
the latest regulation updates
our action response to the recent Housing Forum Report Stopping Building Failures (a report co-authored by our own Andy Tookey) and use of digital technology
We will examine best practice examples in construction across various sectors and non-construction industries to see what lessons can be learned and we will also hear presentations from two keynote speakers
James King – President of LDSA Building Control, who will present his views on the Hackitt report, as well as a range of building control related topics
Keith Exford – Our own Non-Executive Director, formally CEO at Clarion, who will put forward a perspective on quality from the client side
We will be summarising the key points from this important day so visit this site again soon for more, or let us know if you would like further details about the day.
Graduation and RICS Award Congratulations
---
Congratulations to recent graduates Peter Fisher and Will Gregory on receiving their BSc (Hons) from Birmingham City University and to Peter who was also presented with the RICS Award for Outstanding Achievement.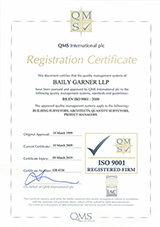 We are committed to maintaining our Quality Management accreditation and were delighted to receive confirmation, following a recent audit, that Baily Garner's quality management systems continue to meet the required standards for ISO 9001.
The Technical Stuff
Baily Garner have introduced digitally signed pdf documents using a 1024bit encryption public key infrastructure (PKI) certificate issued to Baily Garner from VeriSign. The certificates are held on a Class 2 crypto device, with access being controlled via a microsoft active directory authentication using a Strong Password Policy. What this means is that you have the peace of mind to know that signer's digital identity is legitimate.
The 'signature' will appear on each document in a similar looking format and will include the name of the authoriser, the date and time the document was signed and a web link to this page to help explain digital signatures, see example
This gives you the assurance that the information has not been altered since it was authorised, as any modification made to the document after signing will invalidate the signature, and acrobat reader will allow you to see what was actually signed (the original document).
For more information see http://www.adobe.com/security/digsig.html
Our congratulations go to June Park who can now add MRICS to her qualifications after passing her APC – a great achievement following a lot of hard work and another success for our professional development programme here at Baily Garner
Announcing our New Non-Executive Director
---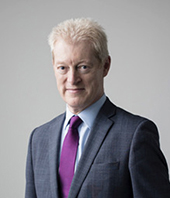 Baily Garner Equity Partners are delighted to be able to announce that Keith Exford CBE will be joining the Baily Garner LLP board as a Non-Executive Director from 1 August 2018.
Keith's 30 years of unique housing sector management experience, including his former role as CEO of the largest housing association in Europe – Clarion Housing – will bring great knowledge, experience and guidance to the Baily Garner board.
Join Andy at CIH Housing 2018 Manchester
---
We're looking forward to CIH Housing 2018 in Manchester from  26-28 June – Join Andy Tookey at the Knowledge Theatre, Manchester Central Convention Complex on Thursday 28 June 12.00 – 12.45 exploring key themes of the Housing Forum latest report 'Stopping Building Failures' and 'How the Client gets Value from Value Management'
Andy Tookey Co-Chairs Working Group for Housing Forum Commissioned Report
---
A Housing Forum commissioned report, Stopping Building Failures: How a Collaborative Approach can Improve Quality and Workmanship, produced by a Working Group co-chaired by Baily Garner's Managing Partner Andy Tookey, launched at the May 2018 National Conference.
Here's a link to the full report, focusing on procuring for quality, harnessing innovation and building defect free homes, drawing on the experience of members from across the sector.
Baily Garner Now Constructionline Gold Accredited
---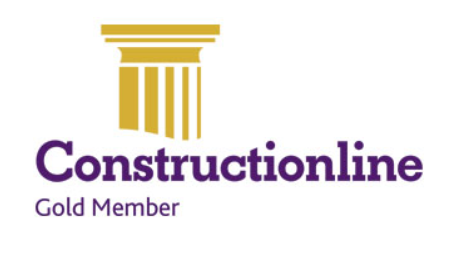 After some diligent work by our Bids team, we are delighted to confirm our recent upgrade to Constructionline Gold status. Thanks in particular to Sandra Potter and everyone who helped her secure the accreditation for Baily Garner LLP.
Our Latest Associate Partner
---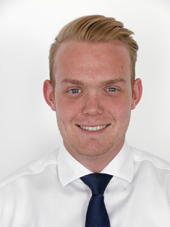 We are delighted to announce Rob Tyler's promotion to Associate Partner, effective from 1st May 2018.
Rob joined the practice in 2010, taking advantage of our in-house career support and sponsorship to complete his BSc (Hons) and to qualify as a Chartered Building Surveyor.
Many congratulations Rob!
BG Feature in Women in Construction Project
---
We were delighted to take part and feature in the Women in Construction project. Read more >
Take a Look at our New Publications
---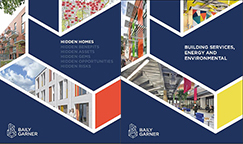 Find out more on how our expertise can help you with our latest publications
Hidden Homes – how we can help transform your empty, under-utilised or derelict areas to deliver much needed homes
Building Services, Energy & Environmental  – read more on our collaborative approach to Mechanical, Electrical and Public Health services design and sustainability advice
Launch of our City of London Office
---
As part of our continued growth and commitment to delivering a first class service to our clients, we are delighted to announce the launch of our new City of London office on 1 March 2018. Read more >
Jeremy Corbyn Opens New Community Centre at Ivy Hall
---
Islington MP Jeremy Corbyn was very impressed with the London Borough of Islington's £6m development at Ivy Hall when he came along to open Brickworks Community Centre located in the impressive double height community hall. Read more >
Baily Garner Support Osborne and Demelza Children's Hospice DIYSOS build
---
When Osborne asked Baily Garner to get involved in a very special project Osborne were planning, to mark and help celebrate their 50th anniversary, we were only too happy to help.
Christmas Celebration at Sea Containers
---
Thank you to everyone who attended the 2017 Baily Garner Christmas Reception, this year held at Sea Containers. Here are some images of another enjoyable event. Read more >
APC Success for Suki and Alex
---
Many congratulations to Suki and Alex who have successfully passed their APC to become Chartered Building Surveyors. A great achievement and testament to their hard work and the continuing success of our professional development programme here at Baily Garner
Attending your University Careers Fair?
---
Autumn is always a busy period for university careers fairs – we've been travelling across the country talking to students about our year out and graduate opportunities and receiving some great feedback from under-graduates at Kingston, Nottingham Trent, Anglia Ruskin, Birmingham City, Sheffield Hallam and Reading universities.
You will find us at Southbank's Built Environment & Architecture Fair on Tuesday 28 November – come along and say hello to Adam and Rob or catch up with Zach and Max at Brighton University on Friday 1 December.
More dates will be added in the new year.
Homes 2017 – 22 & 23 November – London Olympia
---
We are delighted to be sponsoring Homes 2017 at London's Olympia – drop by our stand and say hello on 22nd/23rd November.  Join Andy Tookey and Paul Pearce for "Treating the Quality Epidemic" at 3.15 pm on 22 Nov – a subject raising concerns across our industry.  The Homes Event is free of charge for Housing Associations, Local Authorities, ALMOs, Developers/Builders, Architects and Charities.
Celebrating our Latest Partnership Promotions
---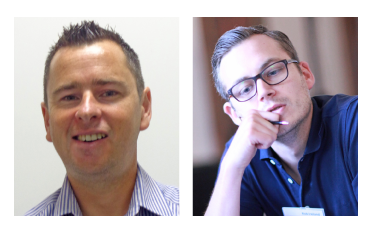 We are pleased to announce two promotions taking effect from 1st November 2017.
Congratulations to Mark Ellis, our new Associate Partner and to former Associate Partner Robert Ireland, who is now a Non Equity Partner.
We are delighted to welcome James Thacker who joined Baily Garner this month as Head of Commercial Surveying. James will play a key role in developing our exciting Commercial Business Plan in the coming months.
Join us at the SEC Conference 1st November 2017
---
We're delighted to be exhibiting and presenting at this year's South East Consortium Annual Conference on 1st November. The event is free for public sector clients – find out more on what the conference will be covering. You'll find our exhibition stand in the Emerging Thinking Zone – where Bradley Webster and Jack Thompson-Smith's session on "Pre-Manufacture: Fad or mainstream" will be taking place between 3:45-4:30pm. Look forward to seeing you there!
Congratulations to Amy Ramsook
---
Congratulations to Amy Ramsook on her recent success, adding BREEAM Assessor to her professional qualifications. Well done Amy!
Spring at Stonebridge shortlisted in Building Awards
---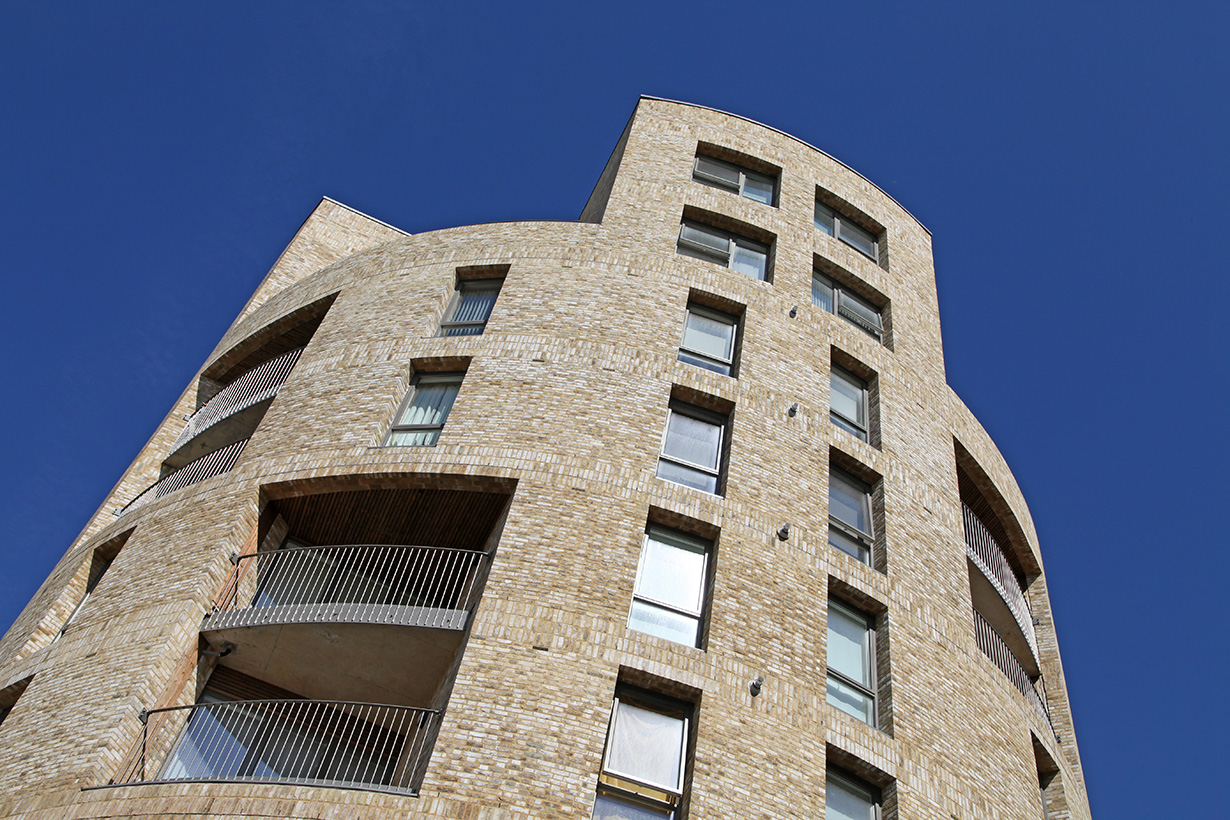 Spring at Stonebridge Park has been shortlisted once again, this time the project is competing for the 2017 Building "Housing Project of the Year" Award, with winners to be announced in November.
Congratulations to everyone involved!